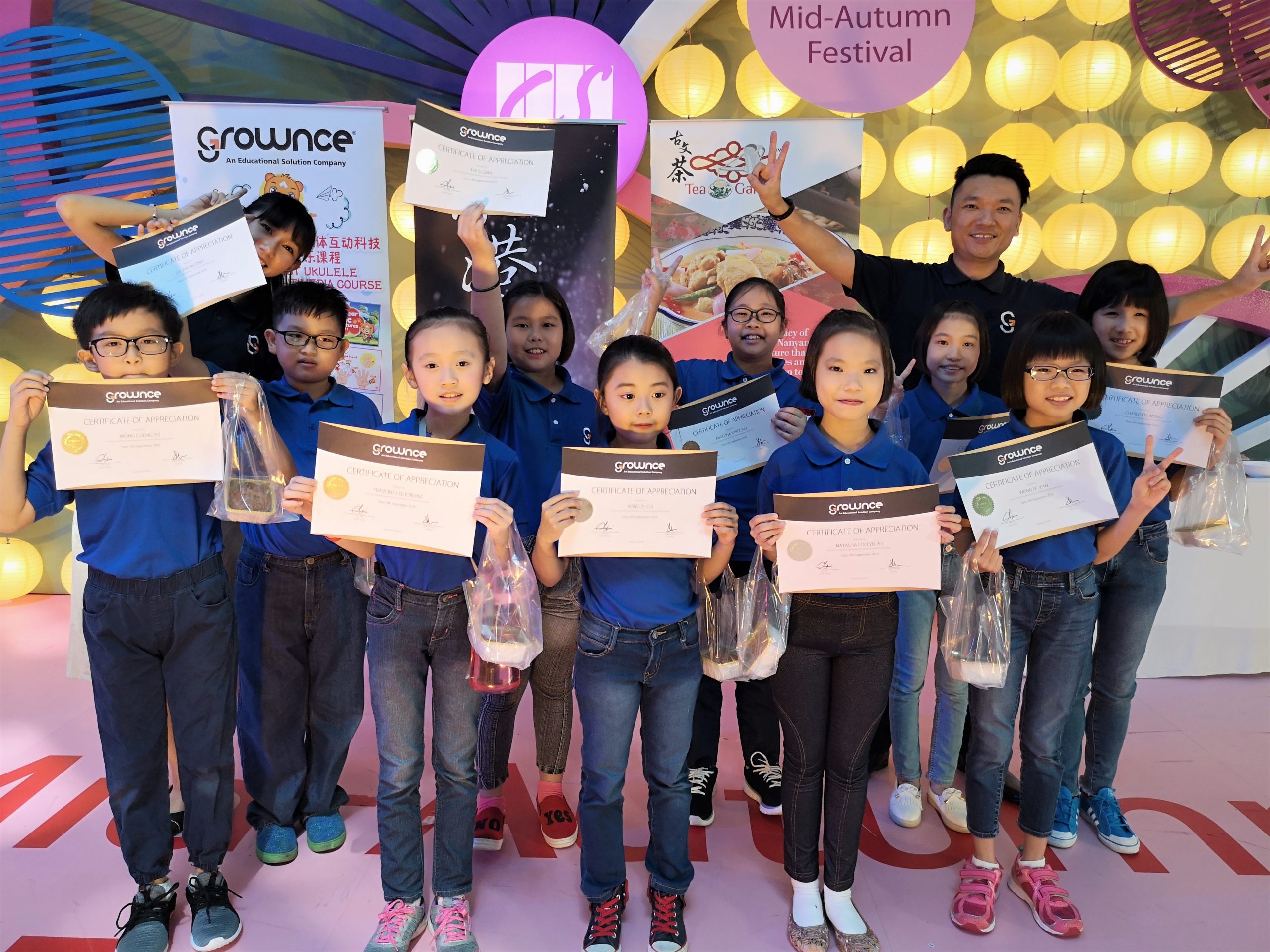 Ukulele Mid Autumn in JB City Square, Johor Bahru
In order to appreciate children's learning effort, and show parents and the public their learning results, encourage them for further ukulele learning. Thus, Ukubear Ukulele provided different performance platforms for children to show their talent and increase stage experience. The core value of the certification is not a reward to the child but the power to build children's confidence level of their ukulele performance. This will encourage children to have advanced learning in ukulele music.
The effect of ukulele learning on brain function and structure:
1. Self-discipline and Focus
Many studies have been written about the importance of developing focus or self-discipline in children as preparation for success in life. This is due to the key outcomes of music instruction.
Learning to play an ukulele requires significant levels of attention and concentration. Ukulele learning is a very active form of mental training that increases children's cognitive capacities, enabling them to perform better in many other aspects of their life.
2. Increases in the Capacity of Key Brain Regions
Important regions of the brain, such as the frontal lobes that perform higher-level cognitive functions, are larger in musically trained individuals than in those without the training.
The brains of musically trained individuals are typically larger in the temporal cortex – an area on the side of the brain that controls hearing, among other things – and in the frontal cortex – an area in the front of the brain in charge of abstract thought, planning, and complex behaviors, as well as controlling our intended movements.
Parents are encouraged to nurture the children by building children's interests such as ukulele music. Ukubear Ukulele is opening a limited FREE Ukulele class for children now. The online ukulele children class Johor Bahru is also available now. Complete the registration of Ukubear ukulele class below:-
Ukubear Ukulele Johor Bahru, Ukubear Ukulele Skudai, Ukubear Ukulele Perling, Ukubear Ukulele Mutiara Rini, Ukubear Ukulele Medini Kota Iskandar, Ukubear Ukulele Medini Iskandar, Ukubear Ukulele Iskandar Puteri, Ukubear Ukulele Nusajaya, Ukubear Ukulele Bukit Indah, Ukubear Ukulele Molek, Ukubear Ukulele Mount Austin, Ukubear Ukulele Setia Indah, Ukubear Ukulele Masai, Ukubear Ukulele Setia Tropika