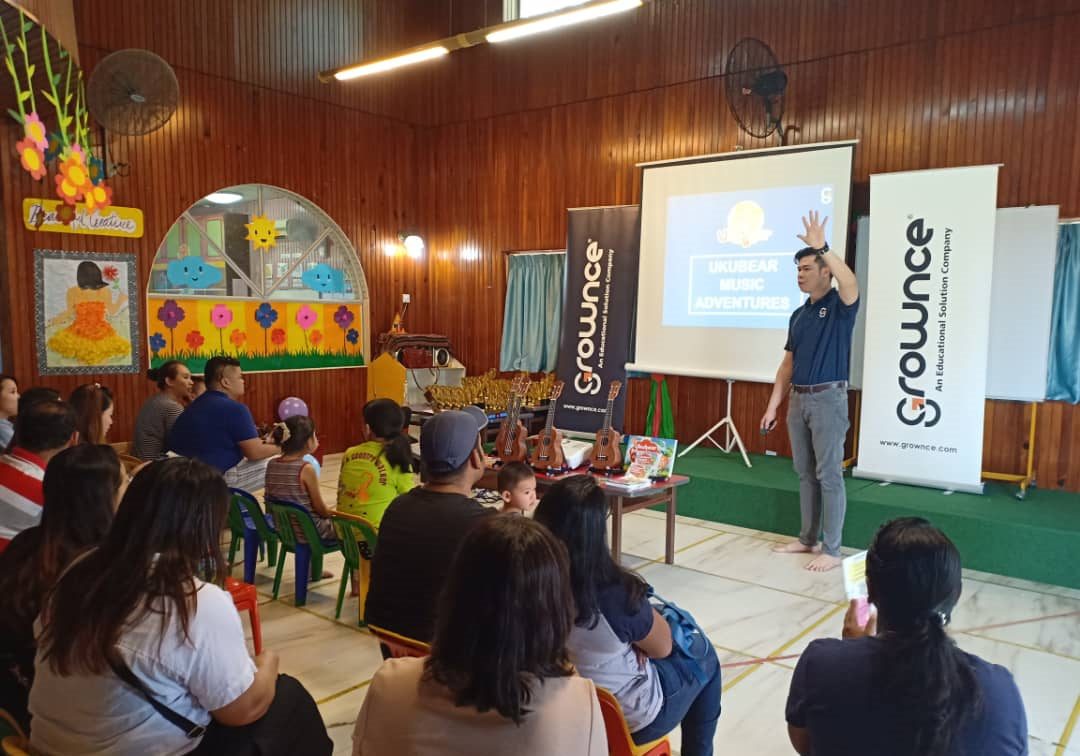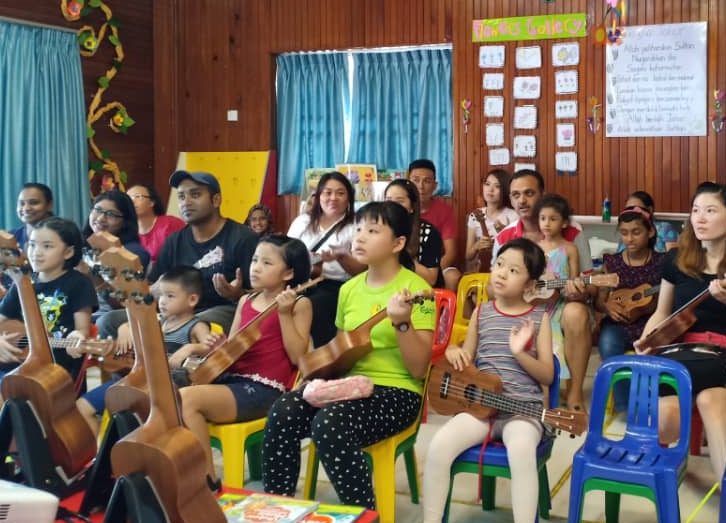 Ukubear Ukulele Trial Day in Tadika Sri Wawasan, Kluang, Johor
As the core value of Ukubear is to inculcate children a beautiful heart through continuous sharing of proven Ukubear ukulele courses, Ukubear runs the ukulele trial day in kindergarten for children to discover their music talents. Music learning plays an important role in early education especially in kindergarten, preschool and primary school age.
The importance of ukulele music learning in early education:
1. Improvement of Children's IQ and Academic Performance
In a formal study conducted through the University of Toronto and published in 2004, researchers compared the IQ performance of children in music lessons with those in drama lessons or no extra lessons at all. The students in the music group showed greater increases in full-scale IQ scores.
Nowadays, scientists believe that the changes in the brain caused by music training can lead to improvements in general cognitive skills like memory, attention, and reading ability, all of which are predictive of educational outcomes.
2. Speech and Reading Ability
Reading, understanding and speaking a language requires the ability to identify where syllables and words begin and end. This skill is called phonological ability and uses the same areas of the brain used to identify and break up sounds.
These are important skills that help children to understand their native language and new ones. Studies have shown that musically-trained children have better phonological skills, which can help them to learn words faster, develop a richer vocabulary, and learn to read sooner. Parents can be rest assured that their children who learn music from a young age. Hence, children are able to absorb faster, easier and have better learning skills.
Parents are encouraged to nurture the children by building children's interests such as ukulele music. Ukubear Ukulele is opening a limited FREE Ukulele class for children now. The online ukulele children class Johor Bahru is also available now. Complete the registration of Ukubear ukulele class below:-
Ukubear Ukulele Tadika Sri Wawasan, Ukubear Ukulele Kluang, Ukubear Ukulele Johor Bahru, Ukubear Ukulele Skudai, Ukubear Ukulele Perling, Ukubear Ukulele Mutiara Rini, Ukubear Ukulele Medini Kota Iskandar, Ukubear Ukulele Medini Iskandar, Ukubear Ukulele Iskandar Puteri, Ukubear Ukulele Nusajaya, Ukubear Ukulele Bukit Indah, Ukubear Ukulele Molek, Ukubear Ukulele Mount Austin, Ukubear Ukulele Setia Indah, Ukubear Ukulele Masai, Ukubear Ukulele Setia Tropika