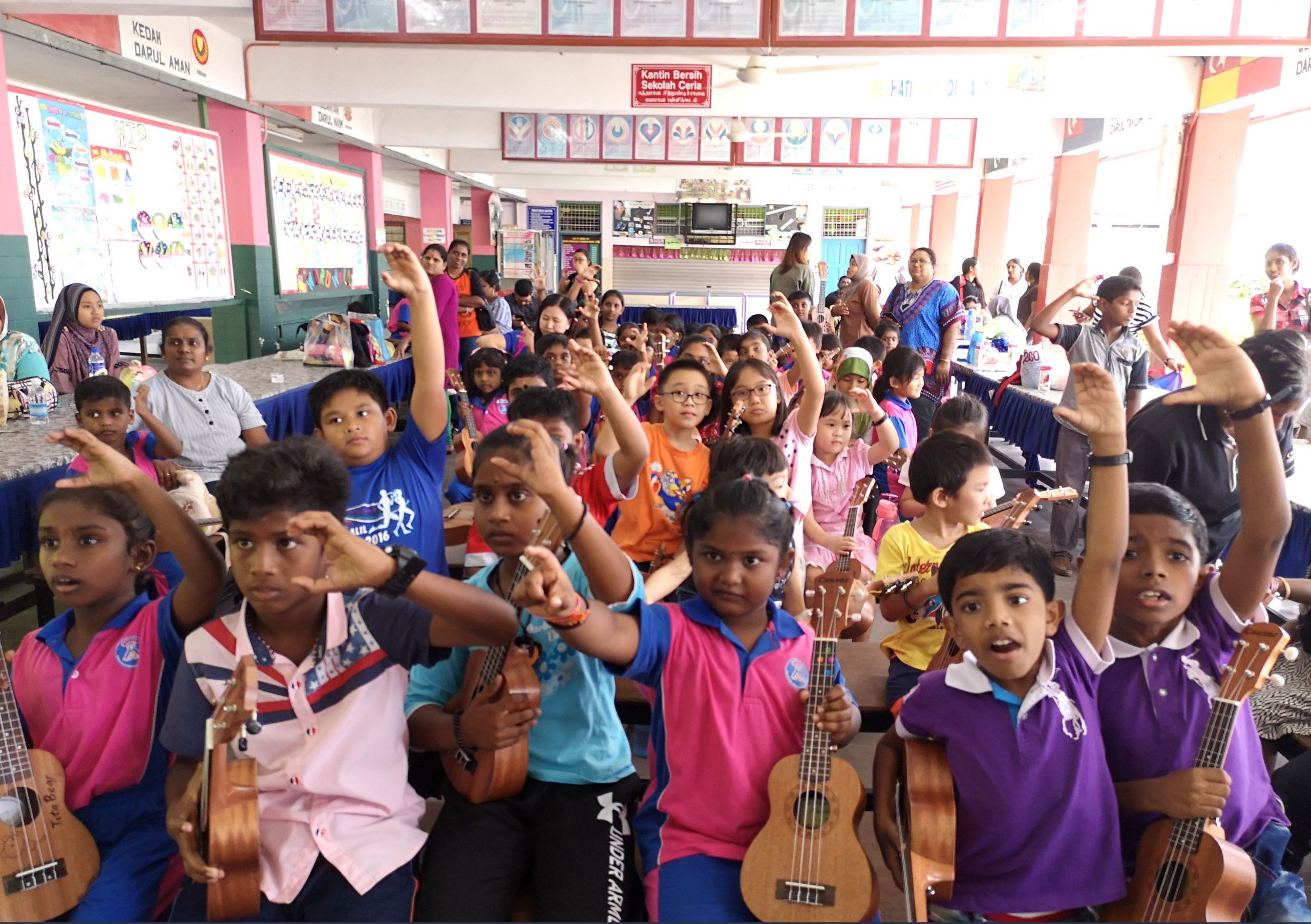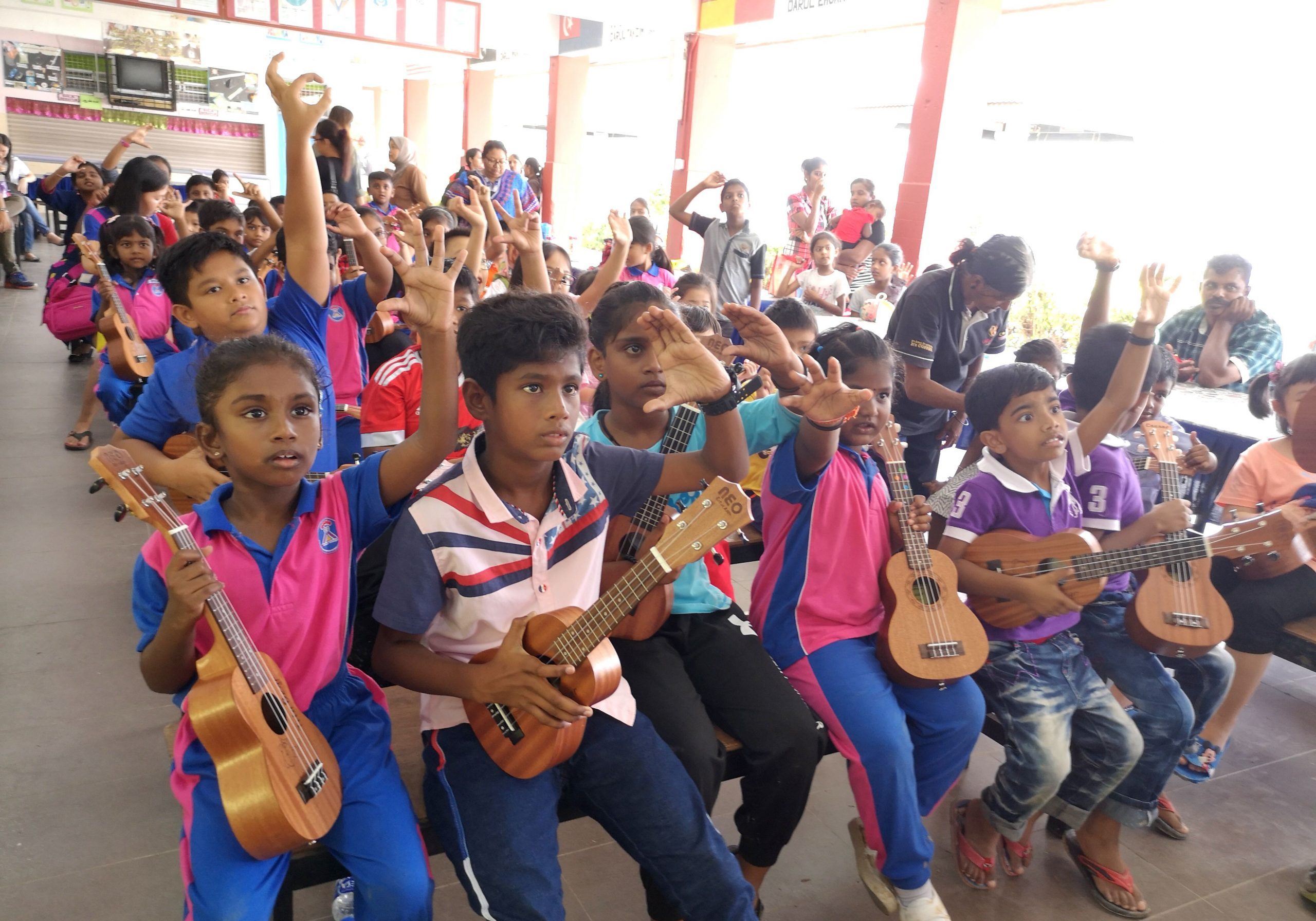 Seremban PH Mid Autumn Festival in Negeri Sembilan
Ukubear Ukulele believes that music can build children's initiative for learning. Thus, Ukubear has collaborated with event organisers and let ukubear students perform in the Mid Autumn Festival. The children did a great job and had a good performance in the show. This is due to their hardworking in Ukubear Ukulele Course Seremban.
In fact, ukulele music learning are holistic and encourages whole brain thinking and development. Research indicates that the three main learning styles which are identified by educators: visual, auditory and kinaesthetic (Pashler, McDaniel, Rohrer, & Bjork, 2009). A well structured ukulele course/program blends and implements these effortlessly.
The importances of ukulele music for brain development:
1. Emotional control
Children's auditory and nervous systems are tuned for music when their emotion comes, which indicates that the music helps in emotional control especially for the children.
2. Language & Speaking skill
Music and singing have preceded speech. And music and language are partners in the brain, which help children to remember the pronunciation and spelling of the words (Deutsch, 2010).
3. Neural development
Some schooling systems maintain a purely left-brained focus. Young minds need the activities and structure that a well-designed music program provides to nurture their development. Ukulele music makes a unique and substantial contribution to neural development for children. It provides an essential balance between the left and right hemispheres, which encourages social and emotional growth.
Parents are encouraged to nurture the children by building children's interests such as ukulele music. Ukubear Ukulele is opening a limited Ukulele FREE trial Program Seremban for children now. The kindergarten and primary school ukulele course Negeri Sembilan is also available now. Complete the registration of Ukubear ukulele class below:-
Ukubear Ukulele Seremban, Ukubear Ukulele Negeri Sembilan, Ukubear Ukulele Ipoh, Ukubear Ukulele Kuala Lumpur, Ukubear Ukulele Selangor, Ukubear Ukulele Penang, Ukubear Ukulele Johor, Ukubear Ukulele Melaka, Ukubear Ukulele Kedah, Ukubear Ukulele Kelantan, Ukubear Ukulele Perak, Ukubear Ukulele Perlis