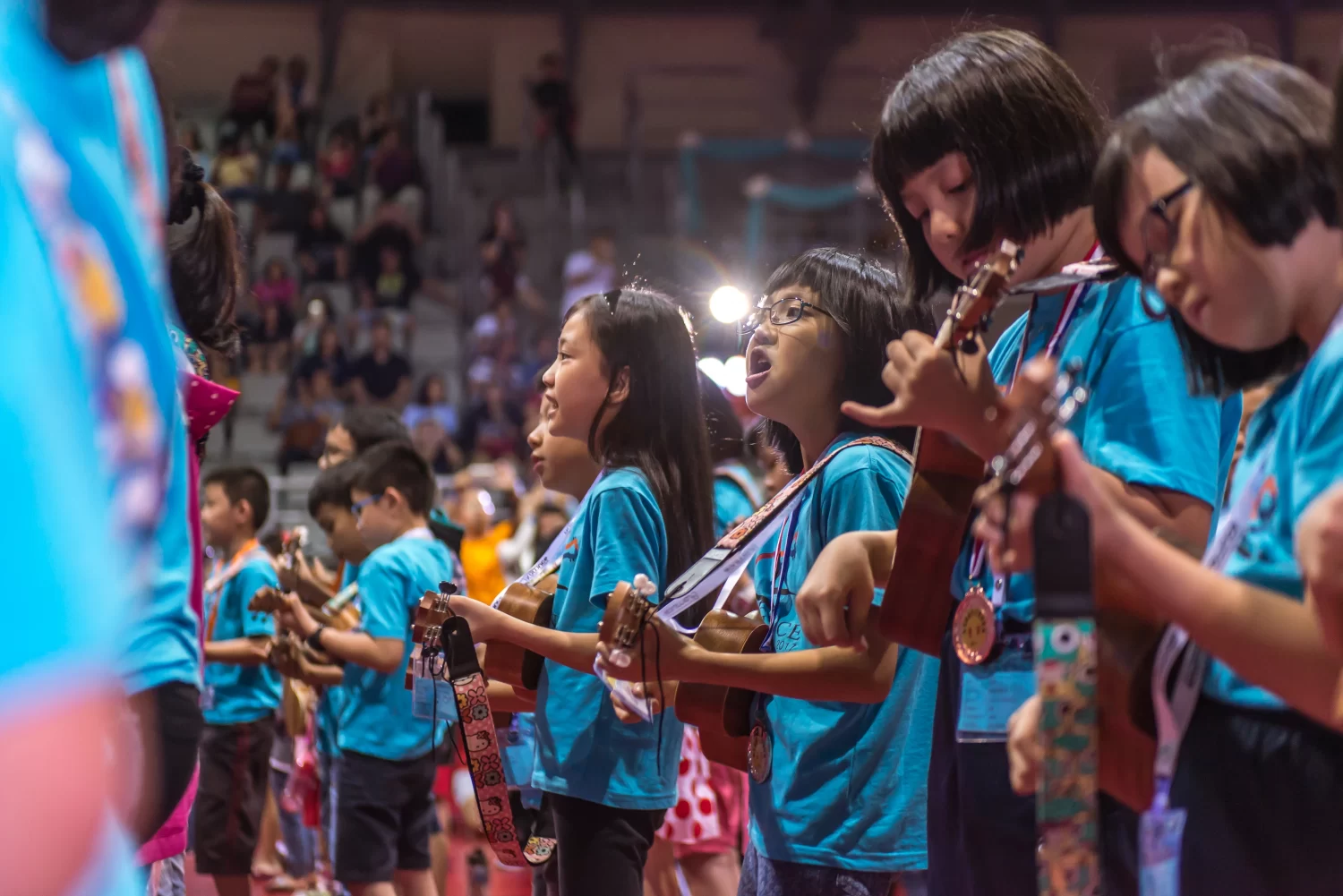 International Ukulele Master Workshop in Medini Kota Iskandar, Johor Bahru
In November 2017, in order to let students be able to explore different ukulele knowledge. Thus, Ukubear Ukulele has provided an opportunity to students by joining International Ukulele Master Workshops. As a result, children are able to experience, gain knowledge and broaden their horizons. These children come from different locations and different schools.
Each of them are participating Ukubear Ukulele Course / Ukulele Kids Program.
Benefits of International Ukulele Master Workshop:
1. Skill Improvement & New Experience
Close your eyes, take a deep breath and face the audience on stage. This is the first step for children to expose themselves in public. In fact, children are able to perform better in future events and contests. And they will master their anxiety, more focusing and quick thinking.
2. Make New Friends
Finding someone with the same passion as you is always a treat. This happens the same for children. Ukulele Master Workshops are a terrific way to meet other children with shared interests. Children are able to enhance their social skills, motivation and communication skills.
3. Having Fun
Most importantly, the workshop is meant for growth and enjoyment. International Ukulele Master Workshop inspires children in their musical art and boosts the creativity of the children when they are enjoying the workshop.
In fact, Ukubear Malaysia is helping children to improve their academic performance with a variety of student activities. This will also help children to build their social skills such as teamworks, motivation and communication skills.
Parents are encouraged to nurture the children by building children's interests such as ukulele music. Ukubear Ukulele is opening a limited FREE Ukulele class for children now. The online ukulele children class Johor Bahru are also available now. Complete the registration of Ukubear ukulele class below:-
Ukubear Ukulele Medini Kota Iskandar, Ukubear Ukulele Medini Iskandar, Ukubear Ukulele Iskandar Puteri, Ukubear Ukulele Nusajaya, Ukubear Ukulele Bukit Indah, Ukubear Ukulele Johor Bahru, Ukubear Ukulele Perling, Ukubear Ukulele Skudai, Ukubear Ukulele Mutiara Rini, Ukubear Ukulele Molek, Ukubear Ukulele Mount Austin, Ukubear Ukulele Setia Indah, Ukubear Ukulele Masai, Ukubear Ukulele Setia Tropika