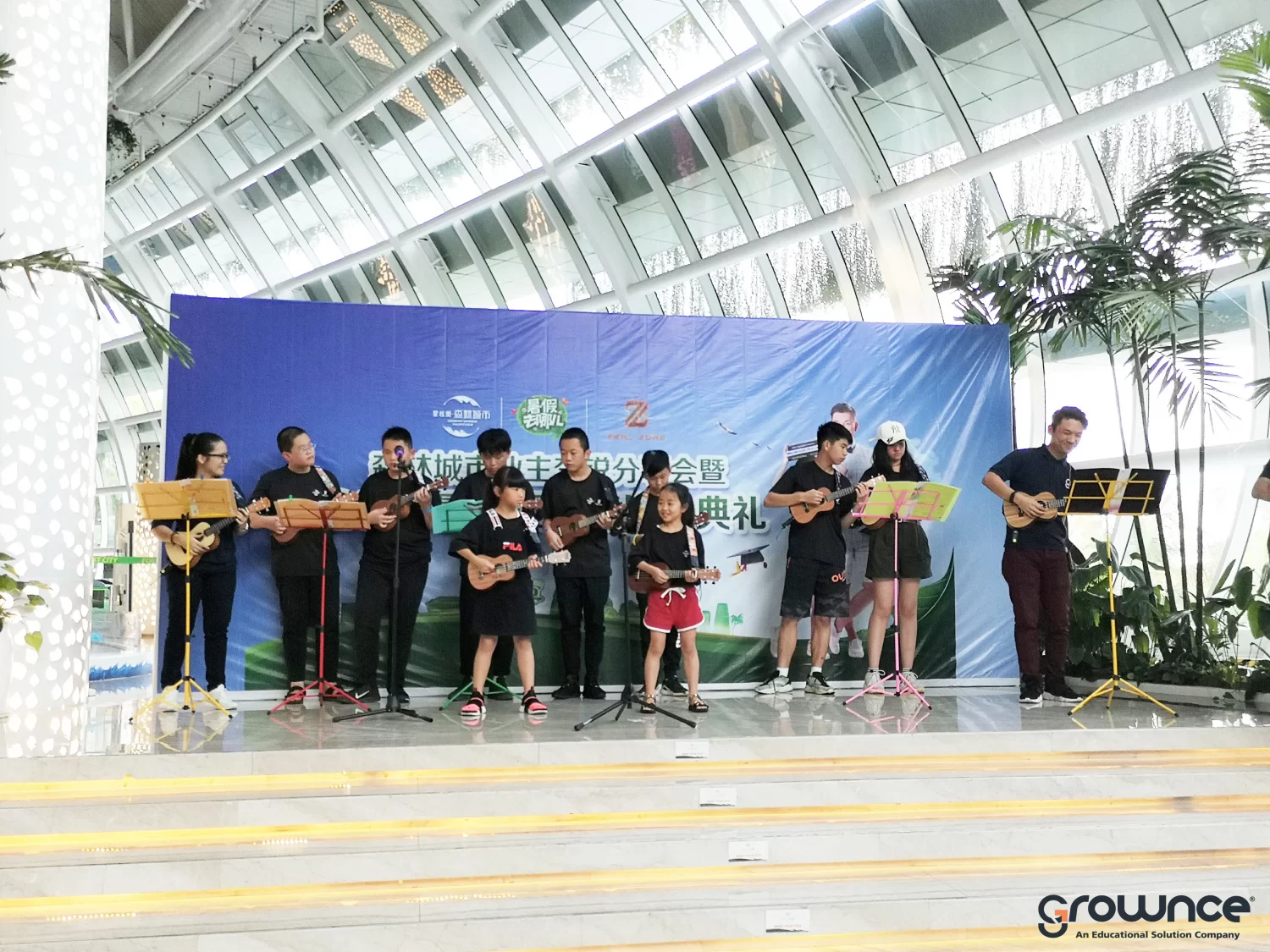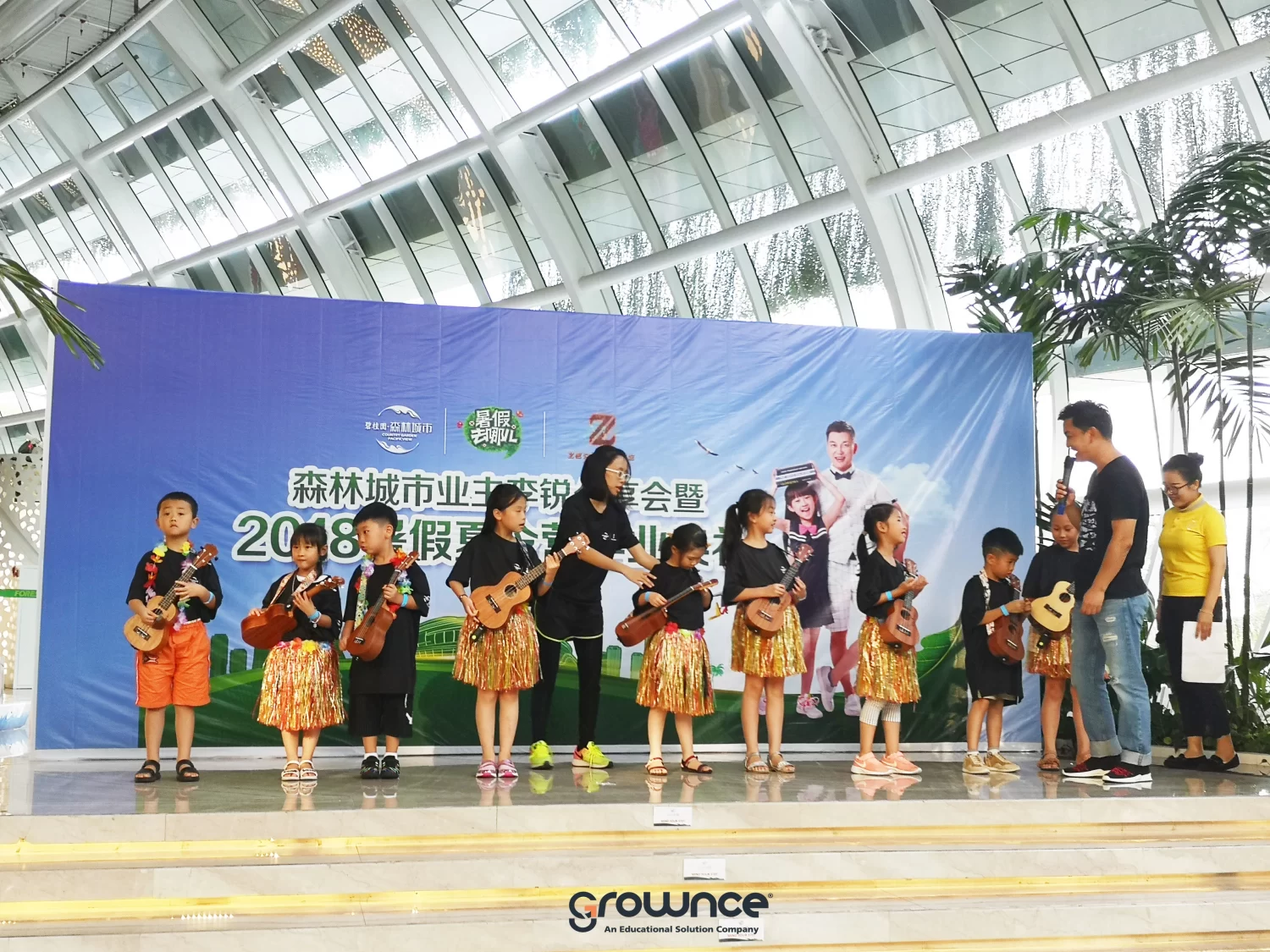 Ukubear Forest City Summer Camp in Forest City, Gelang Patah, Johor Bahru
Ukubear students participate in China 's famous show <Where Are We Going? Dad> graduation events. Students from China are able to take the challenge to learn and play ukulele within a day. Eventually with their efforts, students were performing well on stage and showing their confidence. The parents were impressed by their children's music talents on the show. 
The performance of the students shows how ukulele music affects children's learning behaviour. The early years of childhood are a precious time because this is a period of rapid development. Researchers discover that the earlier a child is learning music, the more effectively the brain responds to stimulation. Children who learn ukulele music are more confident, more sensitive individuals and they are usually better listeners. 
In fact, people usually take up to 10 years to develop expertise. The adults usually have difficulty coping with extra-curricular learning because they are having other responsibilities in their daily lives. Thus, an early start helps develop considerable competence as a child.
Ukubear Ukulele is opening a limited FREE Ukulele class for children now. The online ukulele children class Johor Bahru is also available now. Complete the registration of Ukubear ukulele class below:-
Ukubear Ukulele Forest City, Ukubear Ukulele Gelang Patah, Ukubear Ukulele Medini Kota Iskandar, Ukubear Ukulele Medini Iskandar, Ukubear Ukulele Iskandar Puteri, Ukubear Ukulele Nusajaya, Ukubear Ukulele Bukit Indah, Ukubear Ukulele Johor Bahru, Ukubear Ukulele Perling, Ukubear Ukulele Skudai, Ukubear Ukulele Mutiara Rini, Ukubear Ukulele Molek, Ukubear Ukulele Mount Austin, Ukubear Ukulele Setia Indah, Ukubear Ukulele Masai, Ukubear Ukulele Setia Tropika