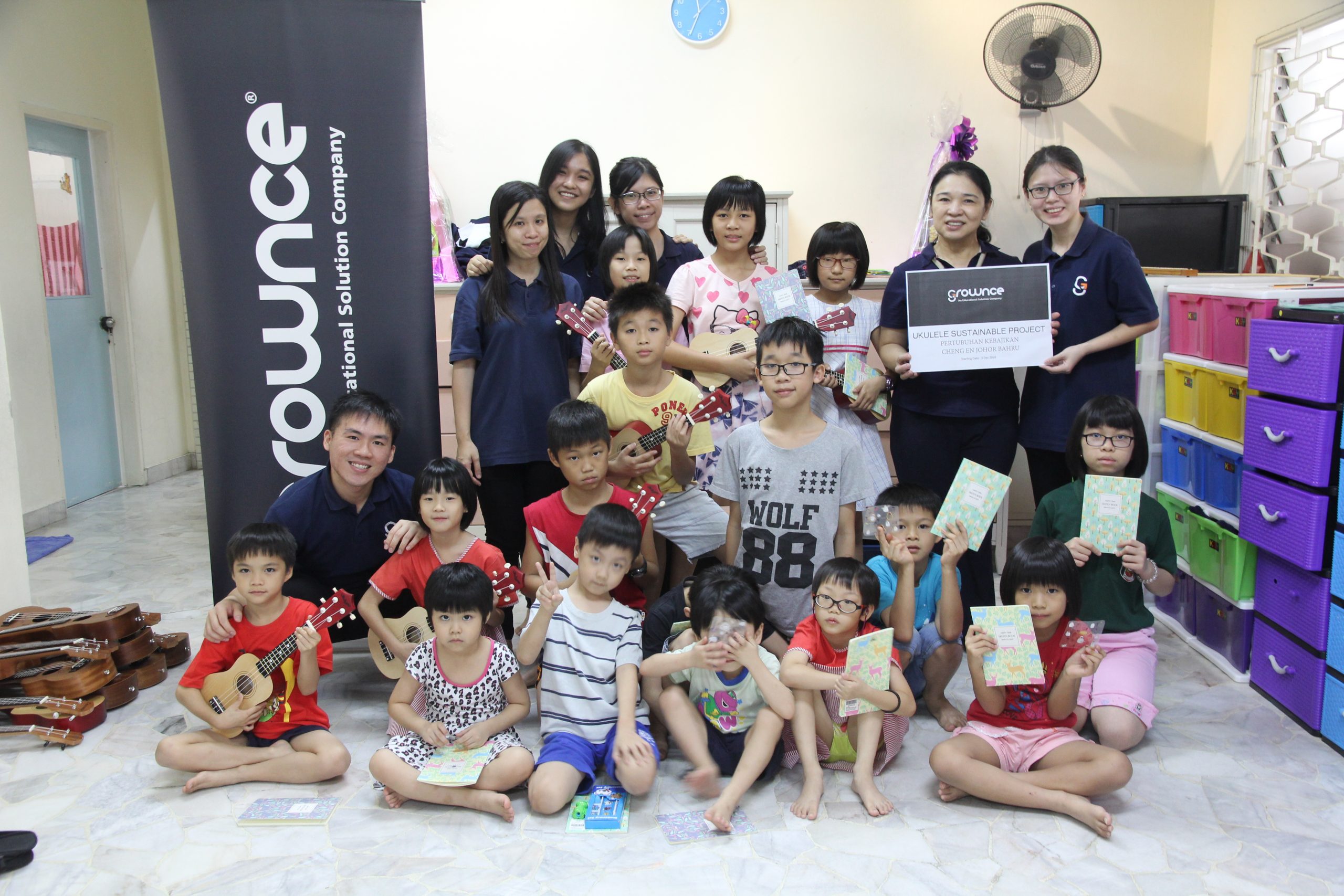 Spreading Love Through Music: Ukubear Charity Event in Taman Melodies, Johor Bahru
Ukubear Ukulele spreads love through Music, an activity to visit the charities' places and teach ukulele music for the children. The purpose is to ensure all Malaysian children have an opportunity to discover their music talent from ukulele music. In fact, music is a powerful tool to stabilise children's emotions and provide a space for children to release their stress, which is more effective than the conversations.
The effect of ukulele music on emotion – Stress Reducing
Music affects stress-related emotional states, such as subjective worry, anxiety, restlessness or nervousness. This is because music can modulate activity in brain structures that are known to be crucially involved in emotional processes. Recent neuroimaging studies on music and emotion showed that music may strongly influence the amygdala, a part of the limbic system, which is a section of the brain that plays a crucial role in the regulation of emotional processes by releasing endorphins.
Parents are encouraged to nurture the children by building children's interests such as ukulele music. Ukubear Ukulele is opening a limited FREE Ukulele class for children now. The online ukulele children class Johor Bahru is also available now. Complete the registration of Ukubear ukulele class below:-
Ukubear Ukulele Taman Melodies, Ukubear Ukulele Johor Bahru, Ukubear Ukulele Skudai, Ukubear Ukulele Perling, Ukubear Ukulele Mutiara Rini, Ukubear Ukulele Medini Kota Iskandar, Ukubear Ukulele Medini Iskandar, Ukubear Ukulele Iskandar Puteri, Ukubear Ukulele Nusajaya, Ukubear Ukulele Bukit Indah, Ukubear Ukulele Molek, Ukubear Ukulele Mount Austin, Ukubear Ukulele Setia Indah, Ukubear Ukulele Masai, Ukubear Ukulele Setia Tropika