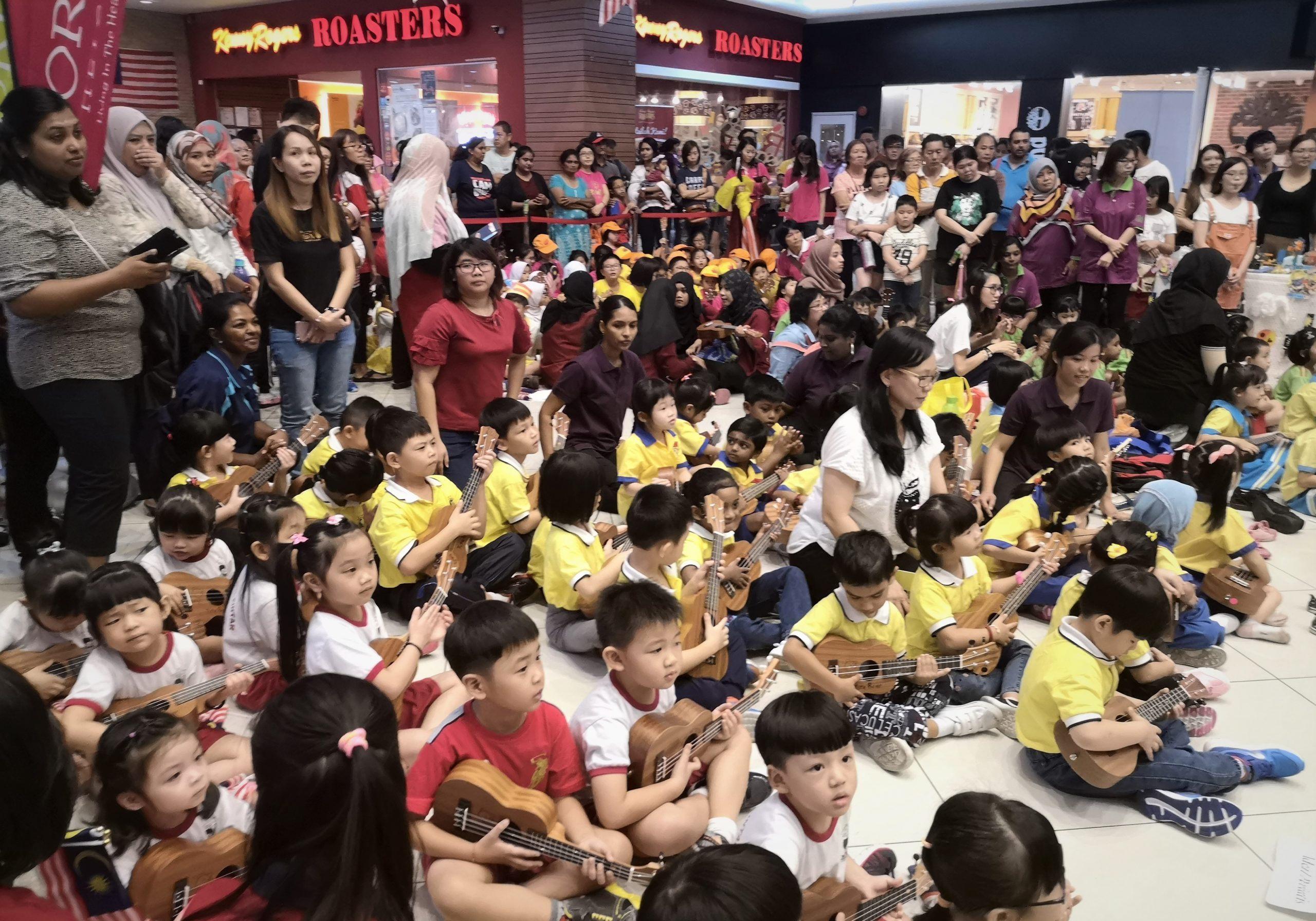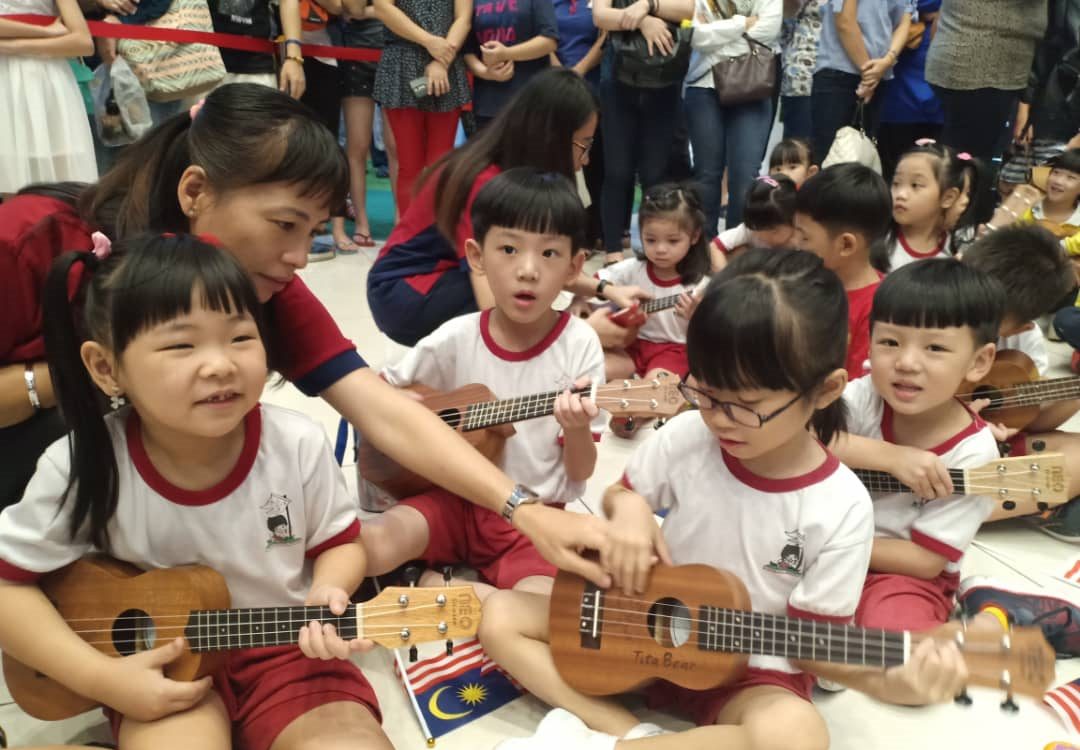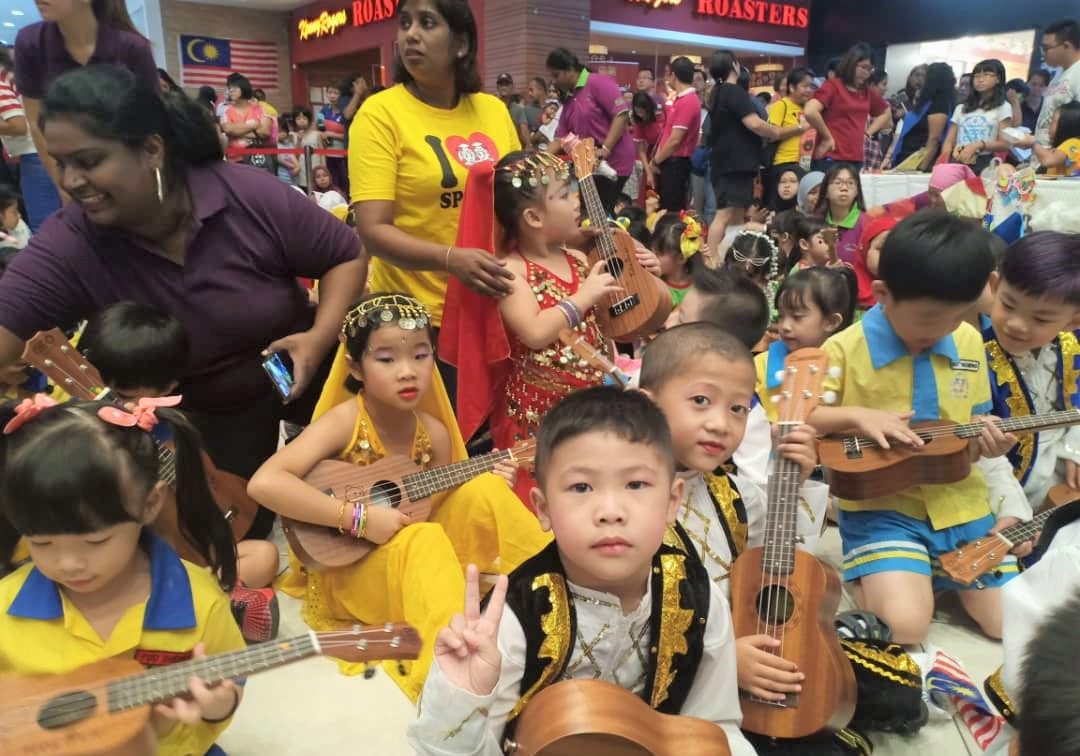 Art Exhibition Seremban in Negeri Sembilan
In collaboration with teacher association Seremban, Ukubear Ukulele organised a kids music day and ukulele trial for the children in the event. Ukubear teachers run a trial ukulele lesson with the children and parents are able to discover their child's interest in ukulele music. The children are happy and enjoy the trial class. The teachers present how ukulele helps children in their future development and their potential.
When a child plays a ukulele for the first time, the brain begins to go through incredible changes. Learning a new instrument is not like an easy task, but it is a long journey well worth diving into. Children's brains are developing at a rapid pace, and there are a multitude of advantages to accompany this development when it comes to musical training. Ukulele learning leads to more patience, improved memory, and higher academic success for the children.
Ukulele learning has the capability to teach a child self-discipline and aids in them being more attentive. Furthermore, children who are taking music lessons are ultimately creating short and long-term goals, whether on their own, or with an instructor. When children reach their musical training goals, they are able to feel proud and enjoy the rewards of achievement. This helps them in the process of learning patience, as they are able to fully embrace the benefits of waiting (Montgomery, 2016).
Finally, when children are focused and practising their ukulele, they are regularly exercising their brains. With this mental exercise, children are greatly expanding and improving their memory.
Parents are encouraged to nurture the children by building children's interests such as ukulele music. Ukubear Ukulele is opening a limited Ukulele FREE trial Program Seremban for children now. The kindergarten and primary school ukulele course Negeri Sembilan is also available now. Complete the registration of Ukubear ukulele class below:-
Ukubear Ukulele Seremban, Ukubear Ukulele Negeri Sembilan, Ukubear Ukulele Ipoh, Ukubear Ukulele Kuala Lumpur, Ukubear Ukulele Selangor, Ukubear Ukulele Penang, Ukubear Ukulele Johor, Ukubear Ukulele Melaka, Ukubear Ukulele Kedah, Ukubear Ukulele Kelantan, Ukubear Ukulele Perak, Ukubear Ukulele Perlis